Born on this day!! Jazz drummer Billy Cobham is 78. Actor Danny Trejo is 78. Actor Bill Smitrovich ("Crime Story," "Life Goes On") is 75. Actor Pierce Brosnan is 69. Actor Debra Winger is 67. Actor Mare Winningham is 63. Violinist Boyd Tinsley of The Dave Matthews Band is 58. Bassist Krist Novoselic (Nirvana) is 57. Singer Janet Jackson is 56. Actor-singer Scott Reeves ("Nashville," ″General Hospital") is 56. Actor Brian F. O'Byrne ("Million Dollar Baby") is 55. Singer Ralph Tresvant is 54. Actor David Boreanaz ("Bones," ″Buffy the Vampire Slayer") is 53. Political commentator Tucker Carlson is 53. Actor Tracey Gold ("Growing Pains") is 53. TV personality Bill Rancic ("America Now," ″The Apprentice") is 51. Country singer Rick Trevino is 51. Actor Khary Payton ("The Walking Dead") is 50. Rapper Special Ed is 50. Actor Tori Spelling is 49. Actor Sean Carrigan ("The Young and the Restless") is 48. Rapper B. Slade (A.K.A. Tonex) is 47. Actor Melanie Lynskey ("Two and a Half Men") is 45. Actor Joseph Morgan ("The Originals," ″Vampire Diaries") is 41. DJ Alex Pall of The Chainsmokers is 37. Actor Megan Fox ("Transformers") is 36. Actor Drew Roy ("Falling Skies," ″Hannah Montana") is 36. Actor Jermaine Fowler ("Superior Donuts") is 34. Actor Thomas Brodie-Sangster ("Game of Thrones") is 32. Actor Marc John Jefferies ("The Tracy Morgan Show") is 32. Actor Miles Heizer ("13 Reasons Why," ″Parenthood") is 28.
THIS DAY IN GENIUS HISTORY
1770 – Marie Antoinette married the future King Louis XVI of France.
1868 – The first ballot on one of 11 articles of impeachment in the U.S. Senate failed to convict President Andrew Johnson.
1929 – The first Academy Awards were given on this night. The term, Oscars, was not used to describe the statuettes given to actors and actresses until 1931.
1946 – The Irving Berlin musical, Annie Get Your Gun, opened on Broadway.
1975 – Japanese climber Junko Tabei became the first woman to summit Mount Everest.
1991 – Queen Elizabeth II became the first British monarch to address the United States Congress.
1997 – President Mobutu Sese Seko of Zairewas expelled from the country byLaurent Kabilaand his troops, ending32 years of autocratic rule.
Today Is:  Biographer's Day, Day of Vesak, Honor Our LGBT Elders' Day, International Day of Light, Mimosa Day  (Drink), National BBQ Day, National Piercing Day, National Sea Monkey Day, Rural Life Sunday, Supply Chain Professional Day
TODAY ON TV!
Primetime TV (All Times Eastern)
CBS – 8:00 – The Neighborhood  /  8:30 – Bob Hearts   /  9:00 – NCIS  /  10:00 – NCIS Hawaii
NBC – 8:00  – Downton Abbey
ABC – 8:00 – Up  /  10:00 – The Good Doctor
FOX – 8:00 –  911 Lone Star  /  9:00 – 911 Lone Star
CW – 8:00 –  All American  /  9:00 – All American Homecoming
TV Talk Shows
Jimmy Kimmel: Dana Carvey, "Science Bob" Pflugfelder (R 5/11/22)
Jimmy Fallon: Shakira, Michelle Dockery, T. Murph
Seth Meyers: Miley Cyrus, Jenna Fischer, Angela Kinsey
James Corden: Ciara, Jenna Dewan, Steven Rogers
The Daily Show: Pre-empted
Watch What Happens Live: Alana Haim, Este Haim, Danielle Haim
The View: Billy Crystal
The Talk: Nicole Scherzinger, guest co-host Ali Wentworth
Live with Kelly and Ryan: Hugh Dancy, guest co-host Bethenny Frankel
The Real: A viewer plays "Initial Here"
Drew Barrymore: Jennifer Aniston, RuPaul Charles, Billie Eilish
WHAT ARE YOU TALKIN' ABOUT? Here are today's PPM-Friendly Topics!
Sony Pictures Television has announced it is working on a new cartoon version of the sitcom Married with Children.  "WOAH BUNDY! Can it be? Al, Peg, Kelly, and Bud are returning to our screens in an animated reboot of #MarriedwithChildren," the studio tweeted Friday, along with a link to a media report about the project.  The original show about a dysfunctional Chicago family ran 1987 to 1997. It starred Ed O'Neill, Katey Sagal, Christina Applegate and David Faustino.  Deadline.com said the cast is returning for the revival, which is now being shopped at networks and streaming services.
********Ahh… we've finally rebooted EVERYTHING!! No more reboots, right??
******Voicing a cartoon is a lot easier than showing up and shooting a live sitcom!!! 
Just three months after going Instagram official with their relationship, singer Marc Anthony and former Miss Universe contestant Nadia Ferreira are engaged.  Ferreira revealed the news on her Instagram Story, posting a photo of her and Anthony's hands. The picture showed off Ferreira's large diamond engagement ring, as well as a tattoo of a thick black line that Anthony has on his left ring finger.  They celebrated their engagement Thursday night at Sexy Fish restaurant in Miami. The party was first planned as a celebration of the model's 23rd birthday, which was May 10th. Anthony and Ferreira sparked relationship rumors after an outing in Mexico City earlier this year, and the pair confirmed their romance via Instagram with a selfie taken on an airplane in March.  Before his relationship with Ferreira, Anthony had been married three times. He was married to former Miss Universe Dayanara Torres from 2000-04, and the couple welcomed two sons — Cristian and Ryan — before splitting.  He then was married to Jennifer Lopez from 2004-14, followed by Shannon De Lima from 2014-17. He has six kids.
******This is quite a catch for Marc, because as Miss Universe, she has her pick of men from any galaxy she chooses!!
*******When you marry a guy whose former wives include a Miss Universe winner and J Lo, is that a lot of pressure??
*******We're not sure what Marc's got, but he must be in "Pete Davidson Territory!!"
Jason Momoa is apologizing after taking pictures and videos during a recent trip to the Sistine Chapel.  Earlier last week, he took to Instagram to share pictures he took of himself admiring the artwork inside the Palace. The only problem is photography is off-limits, due to the fact the flash can be harmful to the artwork.  "I LOVE YOU ITALY what a beautiful start to our day off enjoying ROMA," Momoa captioned his post. Fans were outraged and some even believed the actor received special treatment.  "We, regular people, are not allowed to film inside the Sistine chapel," one user commented. Another fan said, "We can't take pics but ofc celebrities can nothing against Jason (I adore him) but it's not fair."   After Momoa received the backlash, he issued an apology video that was shared by Just Jared.  "I just also wanted to say, if you ever felt that I disrespected your culture, it wasn't my intention," Momoa said.  "I came here when I was 19 or 20 to experience the Sistine Chapel. I've always wanted to and now that I can, I gave a wonderful donation to bring my friends and crew because we only had a couple days off to experience these places."  He continued, "And then I found people wanted to take pictures with me, which is very odd, during a trip to the Vatican with all this wonder and they want to take pictures with me, which I don't get, but regardless, I did."
**********"I'm sorry.. I'm just too damned popular!!"
******Jason actually styles himself like the artwork in the chapel!!
Chris Rock hasn't fully recovered from the infamous Oscars slap.  He opened up about his recovery during a show held at the UK's Royal Albert Hall. "I'm OK, if anybody was wondering," Rock quipped amid the show, according to The Times of London. "I got most of my hearing back."  While he has refused to discuss details, he has used the slapping incident as material for his comedy tour titled "Ego Death World Tour." The comedian hinted he might be open to talking about the physical altercation on Netflix.  "People expect me to talk about the bulls—, I'm not going to talk about it right now, I'll get to it eventually – on Netflix," he joked.  "Anyone who says 'words hurt' – has never been punched in the face," he said during Thursday's show.  Rock was slapped in the face by Will Smith at the 94th Academy Awards.
**********He'll make a living off that for the rest of his life!!!
*****Unless we see finger marks on the side of his face, we're not buying it!!
********He can't talk about it until he writes enough material!!!
*****When he hosts the Oscars next year, he'll be slapping everyone who walks onstage!! And we'll be watching!!
In light of Dave Chappelle's controversial stand-up special, Netflix has reportedly issued a memo to its disgruntled staffers, underscoring that they value the "artistic expression" of its content creators over each employee's personal thoughts, beliefs and lifestyles. And any worker who doesn't like it can leave.  "As employees we support the principle that Netflix offers a diversity of stories, even if we find some titles counter to our own personal values," read the memo, titled "Netflix Culture — Seeking Excellence."  "Depending on your role, you may need to work on titles you perceive to be harmful," the letter continued. "If you'd find it hard to support our content breadth, Netflix may not be the best place for you."  The note, dispatched Thursday, follows ongoing personnel protests of Chappelle's jokes regarding transgender individuals in the Netflix special "The Closer," which debuted in October.
*******The memo should have said: "If you can change your gender, you can change your opinion.. and now is the time to start!!"
*********Hollywood features a diversity of people.. who are allowed to have ONE opinion!!
Britney Spears has announced in a joint statement with fiancé Sam Asghari via Instagram on Saturday that she suffered a miscarriage.  "It is with our deepest sadness we have to announce that we have lost our miracle baby early in the pregnancy," the statement read.  "This is a devastating time for any parent. Perhaps we should have waited to announce until we were further along. However we were overly excited to share the good news."  Spears and Asghari added that their love for each other is their "strength" right now.  "We will continue trying to expand our beautiful family," the statement continued. "We are grateful for all of your support. We kindly ask for privacy during this difficult moment."  The post, signed "Sam & Britney," also included a caption which read, "We are grateful for what we have in the process of expanding our beautiful family Thank you for your support."  Spears announced in early April that she and Asghari were expecting their first child together, and what would have been her third. She shares two sons – Sean Preston, 16, and Jayden James, 15 – with ex Kevin Federline.
*********We live in confusing times. According to the law, that wasn't a baby.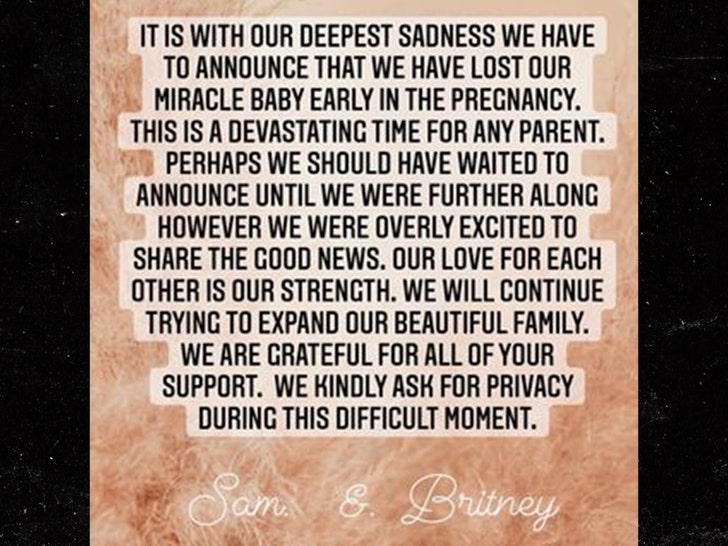 Ripping The Tabloids (Throughout the week, we'll give you the stories from that weeks tabs!)
**Please Credit Publication!
Old Madonna Swaps 28-Year-Old Studs-(National Enquirer)
Madonna, 63, is moving on quickly from her split after four years with Ahlamalik Williams, 28!  The newly single star was snapped cuddling with another 28-year-old-Colombian singer Maluma-after a concert they performed together in his hometown of Medellin.  She posted a series of snuggly photos, including one of Maluma showing off a broken-heart shape buzzed into his haircut.
STUPID NEWS
Kim Jong Un Look-A-Like Crashes Campaign
A man dressed to impersonate North Korean leader Kim Jong Un, disrupted one of Australian Prime Minister Scott Morrison's campaign events Friday, in front of multiple news outlets.  Video of the event, for Liberal MP Gladys Liu at a manufacturing business in Melbourne, shows the man in a black pinstripe suit with slicked back hair and sunglasses, in similar style to the North Korean leader.  The man was apparently able to bypass some of the event's security checkpoints before loudly declaring that Liu was supporting the Chinese Communist Party "and now she's going to support the North Korean regime."  He was confronted by Morrison's staff and eventually questioned by the police after being escorted out of the building.  The man referred to himself as "the Supreme Leader."  See the video HERE.
*********In his defense, that's a popular look!!
********Was he singing "Gangnam Style??"
*******Maybe he thought it was a "Kim Jong Un look-a-like contest!!!
Trooper Changes Tire For Former Polish President
A state trooper originally from Poland was sent to help change a flat tire Wednesday, and ended up meeting former Polish President Lech Walesa, Connecticut State Police shared on Facebook.  Trooper Lukasz Lipert was called to I-84 in Tolland, Conn., to assist with a flat tire, and was greeted by the Nobel Peace Prize laureate.  In 1990, Walesa became that country's first freely elected president in 63 years, following World War II and decades of communist rule.  Walesa was there promoting the cause of Ukrainian refugees who have been forced out of their country and now call Poland home. He also met with Connecticut Gov. Ned Lamont.  "Trooper Lipert, a native of Poland, was beyond grateful for the opportunity to help such an influential individual, and briefly speak to him about the history of Poland," the Facebook posting reads.
*********That's great, but what about OUR flat tire?? What are we, a Polish sausage??
TOPIC: "My unexpected brush with greatness!!"
Couple Suing Son For Grandchildren
A retired Indian couple is suing their son and daughter-in-law, demanding that they produce a grandchild within a year or pay them 50 million rupees ($675,000).  Sanjeev Ranjan Prasad, a 61-year-old retired government officer, said it was an emotional and sensitive issue for him and his wife, Sadhana Prasad, and they cannot wait any longer. His son, a pilot, was married six years ago.  "We want a grandson or a granddaughter within a year or compensation, because I have spent my life's earnings on my son's education," Prasad told reporters on Thursday.Prasad said he spent 3.5 million rupees ($47,300) for his son's pilot training in the United States.  "The main issue is that at this age we need a grandchild, but these people (my son and daughter-in-law) have an attitude that they don't think about us," Prasad said.  "We got him married in the hope we would have the pleasure of becoming grandparents. It has been six years since their marriage," Prasad said. "It feels as if despite having everything we have nothing."
********Could this possibly work?? Keep us updated!!
*****That's a lot of pressure on the husband!! He looks at his junk and says, "Come on, boys!! We're goin' in!!!"
Florida Man Makes Threats With iPad
A man in Daytona Beach, Florida was arrested after he threatened to kill a city employee on Wednesday.  Kevin Sbrusch was arrested after allegedly threatening to kill a code enforcement official who was taking pictures outside his house to document alleged illegally parked vehicles for an upcoming court hearing, according to FOX 35 Orlando. Body camera video from the Neighborhood Services Inspector, Kevin Yates, shows Sbrusch making the threat to kill Yates with the iPad being used to take pictures of the property. Sbrusch told the inspector that he was "harassing" him.  "If you touch me, I will call the police," Yates told Sbrusch.  In response, Sbrusch told the officer "I will beat you to death with your f—-ng stupid f—-ng iPad."  Sbrusch has been charged with felony corruption by threat against a public servant, according to the Daytona Beach Police Department.  Neighborhood Services Captain Scott Lee said that these types of encounters are "somewhat common" for neighborhood services inspectors.
*********There's nothing more enraging than watching a weasel take pictures of your house.. so they can fine you!!
********These people are one step lower than a parking cop!!
****On a positive note, we found a new use for an iPad!!
STUFF THAT'S COOL AND VIRAL
VIDEO: PEARL JAM INVITES LOCAL OAKLAND DRUMMER ON STAGE TO PLAY!
VIDEO: THIS IS WHY YOUR GARBAGE CAN DISAPPEAR!
VIDEO: GIANT DUST STROM HITS SOUTH DAKOTA.
A LIST FOR MONDAY
7 Unspoken Job Interview Rules That Everyone Needs To Know
Huffington Post
Rule #1: Interviewers want a highlight reel, not an exhaustive list of everything you have done.
Job candidates are guaranteed to be asked some version of "Tell us about yourself" and "Why are you interested in our company/role?" said Anyelis Cordero, founder of Propel on Purpose Coaching, a career coaching service designed for first-generation professionals.
You may think you can just repeat what your resume says. But that would be a mistake.  "Interviewers are going to expect [you] to be able to concisely walk them through your career. This is an area many experienced professionals struggle with, especially first-gen professionals, because the unspoken rule here is that the interview wants the highlight reel," Cordero said.  "Since most interviews are 30 minutes, if you don't practice, you'll make the mistake of spending too much time on this answer and not leave enough time to answer other questions."
Other job interview questions come with silent subtext and expectations, too.  The job search is all about demonstrating your competence, commitment, and compatibility, said Gorick Ng, a career adviser at Harvard University and the author of "The Unspoken Rules: Secrets to Starting Your Career Off Right."
"The interview question 'Tell us about a time when…?' is really a competence question of 'Have you done a similar job before?' and 'Do you have a good head on your shoulders?' The interview question 'Do you have any questions for me?' is really a commitment question of 'Do you care enough about us to do enough research to ask a question that you couldn't have found the answer to on Google?' And the interview question 'Tell us about yourself' is really a competence, commitment, and compatibility question," Ng said.
Rule #2: To be a stronger candidate, you need to understand the role of each person you interview with.
Tailoring your questions and answers based on the roles that individual interviewers hold is one of the best unwritten rules to a successful interview, said Daniel Space, a senior human resources business partner for large tech companies.  "The way I answer what a peer is going to ask me in an interview is going to be a little different than what I tell a manager," he said. "I know what the peer wants is: 'Can Daniel do his job? Can he hold up the team? Is he good for collaboration?' What the manager wants to know is 'Can Daniel do his job without a lot of interference from me? Can I trust him to make tough decisions? What level of support do I need to provide him?'"
Sharai Johnson, a sourcer for Latinx and Black engineering talent for a large tech company, said she wants job candidates to understand the differences between a sourcer, a recruiter and a hiring manager. Johnson said a sourcer's job is to gain the interest of passive talent; sourcers may schedule the first interview, then pass off duties to a recruiter, who will be in contact with candidates through the end of the hiring process but doesn't make final hiring decisions.  "A recruiter and a sourcer can advocate on behalf of a candidate, but at the end of the day, the hiring manager is the one that actually can get the budget approval and send the 'yes' or the 'no,'" Johnson said. "It's just important to understand those moving parts and those people, so you know who to reach out to and who to direct questions to."
Rule #3: Your body language makes a big difference.
Laura Hunting, CEO of Found By Inc., a talent agency and executive search firm specializing in design, said one unspoken job interview rule is that a candidate's body language can speak just as loudly as the words they actually say.
"Be aware of how you're sitting, what you're doing with your hands, your facial expression, your eye contact," Hunting said. "Your body language sends signals and impacts your success in an interview whether your interviewer is aware of its impact on their feedback or not."  Hunting recommends giving facial cues and eye contact to show you are being an active listener. It's a small step, but it can make a big difference.
Rule #4: You need to be prepared with more than one career story to tell.
It's important to go into a job search process knowing how to tell the story of your career. But if you want to be an even stronger candidate, you need more than one story to tell interviewers, because often, they debrief each other.
Space said that ideally, you should have three or four success stories that you can rotate between interviewers because he has seen hiring panels in which it counted against candidates if they told the same story to every person they talked with.  "If they have that one amazing story of how they sold that really difficult client, if all five people were told that story, sometimes it helps them because it helps reinforce it," he said. "But in other cases, it actually helps to have different stories."
Rule #5: Following up is not going to speed up an offer.
Hearing nothing back after an interview you thought went amazingly well is frustrating to deal with. "Am I being ghosted?" you may huff. The good news is that the silence is usually not personal, and likely due to other interviews being conducted or internal bureaucracy.
But the bad news is that those nudges and "Just following up!" emails are not going to speed up the process. If you have followed up and held people accountable to their deadlines and you are still hearing radio silence, that's your signal to move on.  Space said when to follow up depends on your situation, but if you have reached out, understand that your nudges are not going to change interviewers' minds about their decision.  "Nobody likes hearing this," he said. "But I have yet to see a candidate send an email to a recruiter and all of a sudden, a recruiter being like, 'Oh, I totally forgot about you. Yes, they want to make you an offer.' They know who you are and who you are in the placement."  What actually can speed up a job offer is having another one in hand. If you are hearing silence after a job interview, you may be waitlisted. That silence may mean "they liked you, but didn't like you enough to give you an offer immediately, so are interviewing other candidates," Ng said.
"This is your cue to increase your market value and leverage to prove to this company, 'Hey, if I'm good enough for this other company, I must be good enough for you,'" Ng said. "If you get another offer and are up against a deadline to accept, let this company know and see if they can accelerate your decision."
Rule #6: A thank-you note can be a networking opportunity, but it will not get you the job.
Thank-you notes can be a way to connect with someone after a job interview. If you are in a traditional job environment, they may be expected or desired, so you should double-check with your recruiter if you aren't sure whether to send one after an interview.  Just understand that it will very rarely make a pivotal difference between getting hired or not. "If you make a decision based on that, that is poor leadership, because someone just did an extra step of administrative homework versus demonstrating their skill or value," Space said.
"Never, ever, ever, in 20 years of sitting with leaders across eight different companies doing mass hiring, has a manager ever said, 'Well, we should go with this person because they sent a thank-you,'" he said.
Rule #7: No matter how great the interview makes you feel about a prospective employer, check with people who actually work there.
Bernadette Pawlik, a career strategist with 25 years of executive recruiting experience, said one of her unspoken rules is to "Never take a job without speaking with your peers."
Talking with colleagues who have worked with your potential new boss is going to give you a much clearer picture of what the management and company culture is like than whatever careful response you are given in a job interview.  "No one is going to say: 'Yes, I am a dreadful manager'… But if you ask your potential peers how work gets done and they don't mention the manager's support, that tells you that this potential boss may be a dreadful manager," Pawlik said.
"It's the day-to-day reality which makes a difference between whether you go into work eagerly or whether you go into work thinking, 'Oh, God, so many more days until Friday," she added.
The preceding material was compiled and edited by Brandon Castillo.  The Editor-In-Chief is Gary Bryan.  The Radio Genius Show Prep Service is licensed for use on-air only by subscribing radio stations.  Other means of redistribution is forbidden.
© 2022 – Radio Genius Show Prep