Born on this day!! Actor Nicholas Pryor ("Risky Business") is 86. Actor Alan Alda is 85. Actor Susan Howard ("Dallas") is 79. Marthe Keller ("Marathon Man") is 76. Actor Barbi Benton is 71. Director Frank Darabont ("The Green Mile," "The Shawshank Redemption") is 62. Guitarist Dave Sharp of The Alarm is 62. Singer Sam Phillips is 59. Guitarist Dan Spitz (Anthrax) is 58. Bassist Greg Cook of Ricochet is 56. Gospel singer Marvin Sapp is 54. Singer-songwriter Sarah McLachlan is 53. Rap artist DJ Muggs with Cypress Hill is 53. Rapper Rakim is 53. Actor Kathryn Morris ("Cold Case") is 52. Humorist Mo Rocca is 52. Keyboardist Jeremy Ruzumna of Fitz and the Tantrums is 51. Singer Anthony Hamilton is 50. Singer Monifah is 49. Actor Gillian Vigman ("The Hangover" films) is 49. Keyboardist Brandon Bush (Train) is 48. Actor Terri Conn ("One Life To Live") is 46. Rapper Rick Ross is 44. Singer Joey Fatone of 'N Sync is 44. Actor Angelique Cabral ("Life in Pieces") is 42. Actor Rosamund Pike ("Gone Girl") is 42. Singer Nick Carter of Backstreet Boys is 41. Actor Vinny Chhibber ("The Red Line") is 41. Actor Elijah Wood ("The Lord of the Rings") is 40. Rapper J. Cole is 36. Actor Alexandra Krosney ("Last Man Standing") is 33. Actor Yuri Sardarov ("Chicago Fire") is 33. Actor Ariel Winter ("Modern Family") is 23.
THIS DAY IN GENIUS HISTORY
1986 – U.S. shuttle Challenger exploded 72 seconds after lift off, killing all seven crew members aboard, including school teacher Christa McAuliffe.
1547 – King Henry VIII of England died and his nine-year-old son, Edward VI, assumed the throne.
1915 – Congress passed legislation creating the U.S. Coast Guard.
1916 – The first Jewish Associate Justice of the Supreme Court, Louis Brandeis, was appointed.
1999 – The creation of Element 114 is announced by scientists.
2003 – In his second State of the Union Address, President Bush presents case for war with Iraq.
Today Is: Data Privacy Day, National Kazoo Day, National Pediatrician Day, Rubber Ducky Day, Thank A Plugin Developer Day
TODAY ON TV!
Primetime TV (All Times Eastern)
CBS – 8:00 –  Young Sheldon  /  8:30 – Young Sheldon  /  9:00 – Mom  /  9:30 – Unicorn  /  10:00 – Star Trek Discovery
NBC – 8:00 – Mr. Mayor  /  8:30 – Superstore  /  9:00 – Law and Order: SVU  /  10:00 – Dateline NBC
ABC – 8:00 –  Celebrity Wheel Of Fortune  /  9:00 – The Chase  /  10:00 – The Hustler
FOX – 8:00 – Hell's Kitchen  /  9:00 – Call Me Kat  /  9:30 – Last Man Standing
CW – 8:00 – Walker  /  9:00 – Legacies
TV Talk Shows
Stephen Colbert: Viggo Mortensen, Charles Blow
Seth Meyers: Desus & Mero, Ryan Shazier
Lilly Singh: Mary Holland
Conan: Mike Birbiglia
Live with Kelly and Ryan: Jared Leto, Rebecca Jarvis
Ellen DeGeneres: Laverne Cox
The Real: Jeremy Sisto
Kelly Clarkson: Sharon Richardson
WHAT ARE YOU TALKIN' ABOUT? Here are today's PPM-Friendly Topics!
"Tiger King" star Carole Baskin is further defending herself against accusations she played a role in the mysterious disappearance and death of her first husband, Jack "Don" Lewis.  In a new interview with Fox News, she recalled what a "challenge" it's been to be accused of Lewis' death. Although Lewis is believed to be dead, Baskin revealed how she'd react if Lewis were miraculously found alive today. She is currently married to her second husband, Howard Baskin.  "I loved Don and I feel like whatever happened to him happened to him because of the fact that he had such a problem mentally," Baskin claimed. "He just wasn't able to make good decisions for himself and so if he were to be found, I would take care of him for the rest of his life and my husband Howie is the kind of person who would understand that."
*******She took care of him, alright!!
*****How do we know he was mentally challenged?? He married HER!!!
******Why does her meat grinder say "R.I.P. Don" on it???
Neon is giving a glimpse of Kristen Stewart as Princess Diana.  The production company shared a first photo Wednesday of Stewart, 30, in the new film Spencer, directed by Pablo Larraín (Jackie).  The picture shows Stewart wearing a black hat with veil, and a red coat. She sports Diana's signature short blonde hairstyle.  "Kristen Stewart is Diana, Princess of Wales, in Pablo Larraín's Spencer," the post reads.  Variety said principal photography is underway on Spencer. Filming will take place in Germany and the United Kingdom, with the movie expected to premiere in fall 2021.  Spencer is written by Peaky Blinders creator Steven Knight. The film takes place over a holiday weekend in the early 1990s when Diana decided to leave her marriage to Prince Charles.  She is portrayed by Emma Corrin in the Netflix series The Crown.
*******They couldn't get Meryl Streep???
********If they go anywhere near Paris, we're leaving the theater!!
*******At some point, every actress in the world will have a crack at playing Diana!!!
******Meghan Markle auditioned, but they said… "Nah!!! Too creepy!!!"

Brandon Blackstock has fired back at estranged wife Kelly Clarkson's claims that he defrauded her out of millions of dollars over the course of her career.  He filed documents with the California Labor Commission in November in response to Clarkson's October filing, in which she claimed Blackstock acted fraudulently as her manager.  In the documents, obtained by Us Weekly, Blackstock denied any wrongdoing and claimed Kelly isn't entitled to any money that he, his father Narvel, or their management company, Starstruck Entertainment, earned over the past 13 years. Blackstock's attorneys argued that Starstruck Entertainment company are not subject to the Talent Agencies Act because they did not perform their duties in California.  Blackstock's attorneys further argued that there is a one-year statute of limitations in the Talent Agencies Act, so even if Clarkson could prove alleged illegal activities by her management, she could only claim commissions that were paid within the year prior to her October 2020 filing.  He requested Clarkson's filing be dismissed and that she pay his legal fees.
*********Never trust a man named "Narvel!!!!"
********She's not the only one in Hollywood who's been screwed by their manager!!! Literally and figuratively!!
*******We like their defense: "Even if we did cheat you, you can only get part of the money back!!!"
Elizabeth Hurley is addressing the critics of her latest Instagram post.   On Monday, she shared a photo on the popular social media platform of herself topless, save for a black-and-white fluffy coat that partially covered her chest.  She also wore white bikini bottoms in the snowy outdoor pic.  The photo went viral and received plenty of praise in the comments, but found some critics including Piers Morgan, who appeared to speculate that the actress had said her 18-year-old son Damian had taken the picture.  After a day of attention, Hurley took to Twitter, sharing a few more shots from the photoshoot and clarifying who exactly took them.  "Far be it for me to suggest the tabloids get their facts muddled, but these pics were in fact taken by my 80 year old mother," she wrote online. "Not entirely sure if that puts minds at rest or not."  She concluded her message with a winking kissy-faced emoji.
*****This is the only time in our lives we've wished we were an 80-year-old woman!!
*****We don't need a copy of the photograph!! It's etched in our memory!!
*******We're starting to think she likes attention!!!
Tyler Perry will televise himself getting the COVID-19 vaccines in an upcoming BET special to encourage the black community to do the same, but admits he was "skeptical" at first.  "If you look at our history in this country, the Tuskegee experiment, Henrietta Lacks, and things like that, it raises flags for us as African-American people," he told Gayle King on "CBS This Morning." "So I understand why there's a healthy skepticism about the vaccine."  He said he felt comfortable getting the vaccines after sharing his concerns with doctors, which viewers will see on the special.  "I wanted to understand the technology of it," he said. "We talked about everything from the Spanish Flu of 1918 to what is happening now to where it came from, but I think my top question was understanding mRNA technology."  According to the CDC, mRNA vaccines can be developed "faster than traditional methods," which worried Perry.  "Things like 'warp speed,' I was really concerned because this last administration and all the pressure they were putting on the CDC and FDA, I didn't feel like I could trust it," he said. "But once I got all the information, found out the research, I was very, very happy."  "COVID-19 Vaccine and the Black Community: A Tyler Perry Special" airs tonight (Thursday), at 9 p.m. on BET.
*******Oh, no!! There goes Madea!!!
*******Hank Aaron died exactly two weeks after getting the vaccine. (true) So… we're a little nervous!!
TOPIC: How are you feeling about the vaccine right now??
Shaquille O'Neal sold his Orlando, Fla., mansion for only $16.5 million, at almost $12 million under its original 2018 asking price.  The 31,000-square-foot complex on an almost four-acre lot has 12 bedrooms, 11.5 bathrooms and a 6,000-square-foot indoor basketball court.  The property outside Orlando has a 17-car showroom, a cigar bar and walk-in humidor and a soundproof home theater. The anonymous buyer will also enjoy the home's wine storage, three fireplaces, chef's kitchen, Crestron smart-home technology and a lakefront office, according to the listing.  He bought the property for $3.95 million (or about $7.2 million today with inflation) in 1993, just three years after it was built, according to local property records. He listed the property for $28 million in 2018 and relisted the property four times before it sold.
********In L.A., that's a $100 million house!! Minimum!!
*******All the door frames are 9 feet tall!!!
*******You could move an entire town into that one house!!
Ripping The Tabloids (Throughout the week, we'll give you the stories from that weeks tabs!)
**Please Credit Publication!
Megan Fox, Machine Gun Kelly 'Transform' Into Housemates!-(National Enquirer)
"Transformers" hottie Megan Fox, 34, and rapper Machine Gun Kelly, 30, appear set to be playing house!  Eight months after unveiling their romance, the two were spotted moving boxes and clothes out of his home recently.  Megan filed for divorce from "Beverly Hills, 90210" actor Brian Austin Green, her hubby of ten years and father of their three sons, in November.
Haunted Mansion Comes At High Cost!-(Globe)
The horror of it all!  Tattoo artist/makeup mogul Kat Von D, who infamously hopped onto Jesse James' motorcycle for his freewheeling rebound ride after Sandra Bullock dumped him for cheating, may have another spooky nightmare in store!  No wed to musician Rafael Reyes, the 38-year-old has snapped up a plot rumored to be "the most haunted mansion in Indiana."  According to sources who seemingly know about things that go bump in the night, "Legend has it that the mansion was built on the ruins of an older structure that was lost in a fire that not only consumed it, but a couple that was trapped inside."  Yikes.  All that for just under $2 million!
Meghan's Daddy Issues-(Us Weekly)
Meghan Markle's half-sister, Samantha, isn't the only one telling all!  The ex-royal's estranged dad, Thomas, 76, now has a documentary in the works about his life-and raising his famous daughter.  "Meghan is absolutely repulsed by her father," a source says.  "She was praying that he'd stay out of her business and move on with his life, but he won't leave her alone."  And as a result, Meghan, 39, will "never let him meet" her and Prince Harry's 20-month-old son, Archie, adds the source.  "She doesn't want anything to do with him."
Force of Nature!-(Star)
Portland, Maine, Jan. 13
Patrick Dempsey is enjoying the view from the top.  The 55-year-old has had a busy schedule of late, what with reviving his role as NYC divorce attorney Robert Philip in the Enchanted sequel Disenchanted and his Internet-breaking return for the 17th season premiere of Grey's Anatomy in November.  The reunion between his beloved character Dr. Derek "McDreamy" Shepherd and Ellen Pompeo's Dr. Meredith Grey pulled at the heartstrings of viewers and the cast.  "It was very healing for all of us and very inspiring," explained the dad of three (shooting an ad for Poland Spring ORIGIN), adding, "The fact that we pulled if off and no one knew that that was going to happen was really quite exciting."
Say What?!-(Life & Style)
"I've never had balance-I think balance is an elusive B—- who has evaded me my entire life.  I'm just ready to wrestle her to the ground and have an old-fashioned hair-pulling girl fight with her."-Drew Barrymore, calling herself a "wrecking-ball pendulum of extremes."
"He's creepy and weird.  My husband's Instagram is devoted to horses, gardening and trolling me.  Those are his three favorite things."-Kaley Cuoco, on spouse Karl Cook.
"I want to leave TV when I'm 40 entirely and become an EMDR [eye movement desensitization and reprocessing] therapist."-Jameela Jamil, on ditching the Hollywood spotlight in six years.
Babies-(People)
Hanson band member Zac Hanson, 35, and wife Kate, 37, are expecting their fifth child together.  They're already parents to daughter Junia, 10, and Mary, 4, and sons John, 12, and George, 7.
Olympic gymnast Shawn Johnson East and her husband, Andrew East, both 29, will make daughter Drew, 14 months, a big sister with the arrival of their second child this summer.
Debra's Desperate To Play Lucy-(In Touch)
Debra Messing loves Lucy-so much so that she wants to be cast as the comedy legend over Nicole Kidman in Amazon's upcoming flick Being the Ricardos.  Debra, 52, "famously played Lucy on Will & Grace and knows she can do it," a source says.  There's just one problem:  Nicole, 53, who's reportedly already in negotiations with Amazon and director Aaron Sorkin.  "Aaron doesn't have anything against Debra, but he wants a big movie star like Nicole, not a TV star.  Nicole is staying out of it.  Everyone will just have to wait and see for themselves if she was right for the role."
STUPID NEWS
Get Paid To Sleep
A mattress reviewing platform said it is seeking "a real-life Sleeping Beauty" to get paid $3,000 to test out mattresses.  SleepJunkie.com said the chosen candidate "will be paid to sleep on the job" by trying three top-rated mattresses in a two-month period and writing detailed reviews of each experience.  The "Sleeping Beauty" will be paid $3,000 for the mattress testing job, as well as being allowed to keep the mattress of their choice at the end of their duties. "To be the right fit for the role you will need to be a self-starter, available to work immediately and independently, have clear writing skills, good evaluation skills and be exceptionally good at sleeping," the website said.  The posting does reveal one catch to the deal: "Our Sleeping Beauty will also have to be able to sleep alone to ensure an undisturbed night's sleep."  Applications are being accepted on the website.
********$3,000 is a lot of money!! We know a girl who tests mattresses for $200!!!
******What if she has to get up in the night and go to the restroom?? Like in "The Princess and the Pee???"
******We hope they're not discriminating against bedwetters!!
Kid Sets Jenga Record
A British Columbia boy with a gift for balance broke a Guinness World Record by stacking 693 Jenga blocks atop a single, vertical-standing Jenga block.  Auldin Maxwell, 12, of Salmon Arm, said his record-breaking stack was his fourth attempt at breaking the record of 485 Jenga blocks stacked on a single vertical block, which was set by Tai Star Valianti of Arizona in July 2020.  He said it took a lot of practice to develop his stacking technique.  "I created different types of patterns on the ground I could make, and then I tested it out and I will see which ones work and which ones can hold the most on stuff," Maxwell told CBC Radio West.  Guinness shared a video of Maxwell's record-breaking attempt.  See the video HERE.
********Jenga sounds like an STD!!
*******This kid's good!!! Maybe the government can hire him to balance the budget!!
******We'd rather play Jumanji!!
72 Year Overdue Library Book
A New York library said a biography of Theodore Roosevelt was returned recently, nearly 72 years overdue.  John Moss, of Mattituck, said he isn't sure how the book, Great Heart: The Life Story of Theodore Roosevelt, by Daniel Henderson, came to be in his possession, but he recently found it in a big plastic crate of books he had in storage.  Moss said the book might have been at his parents' house when he cleaned it out in 2013, or it might be one of dozens of books he has accumulated from yard sales and other sources over the years.  Moss returned the book to the Amagansett Free Library, where officials said they determined had been due back on April 5, 1949.  Nichols said the late fee for the book would have amounted to about $262 at the 1949 rate of one penny a day. The library has since done away with all late fees.
*********We forget: do we still like Teddy Roosevelt???
*******Just think: Cloris Leachman was 22 years old when that book was checked out!!! (too soon???)
*******The pages are all turned down at the good parts!!!
******If you keep book for 75 years or more, the late fees convert to a death penalty crime!!
Lottery Winner Used Grandma's Numbers
A North Carolina woman collected a $181,121 lottery jackpot using a special set of numbers that she inherited from her late grandmother.  Maria Moreno, of Newton Grove, told North Carolina Education Lottery officials that the numbers she chose for Tuesday's Cash 5 drawing were those her grandmother used to play in lottery drawings.  "My grandma passed away two years ago and I played with her numbers," Moreno said. "She gave me the good luck. I would take care of her and take her to the appointments and all that stuff. And one lady told me, 'Now she's blessing you, she's taking care of you.'"  The ticket, purchased from Best Bet in Newton Grove, earned Moreno half of the $362,242 jackpot.  "I just can't believe it," she said. "I'm so lucky and I feel really, really happy."
********Grandma's in heaven, saying: "I TOLD YOU TO PLAY POWERBALL!!!!"
STUFF THAT'S COOL AND VIRAL
VIDEO: AMAZING DECK OF CARDS SLIGHT OF HAND!
VIDEO: HOW TO SCRATCH A CROCODILE'S BACK!!
A LIST FOR THURSDAY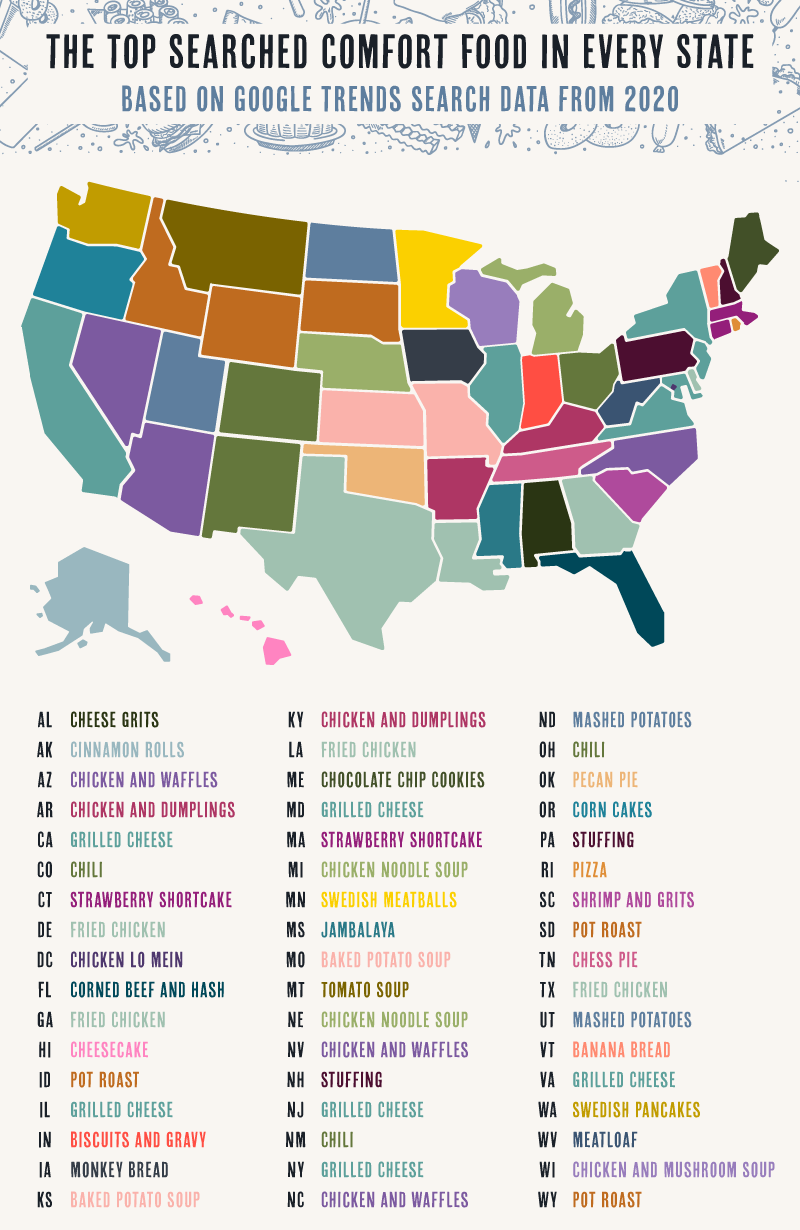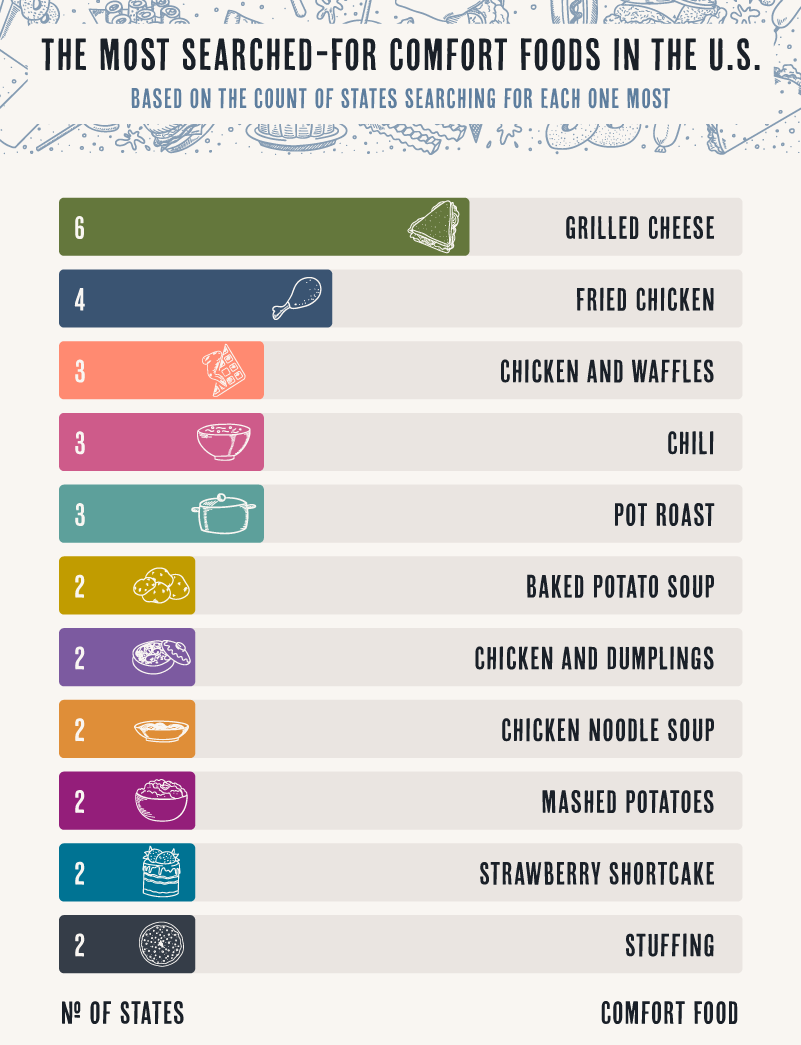 The preceding material was compiled and edited by Brandon Castillo.  The Editor-In-Chief is Gary Bryan.  The Radio Genius Show Prep Service is licensed for use on-air only by subscribing radio stations.  Other means of redistribution is forbidden.
© 2020 – Radio Genius Show Prep