Born on this day!! Composer Burt Bacharach is 92. Actress Millie Perkins ("Knots Landing") is 84. Country singer Billy Swan is 78. Actress Linda Dano ("Another World") is 77. Singer Steve Winwood is 72. Actress Lindsay Crouse is 72. Actor Bruce Boxleitner is 70. Singer is Billy Squier 70. Actor Gabriel Byrne is 70. Blues musician Guy Davis is 68. Country singer Kix Brooks of Brooks and Dunn is 65. Drummer Eric Singer of Kiss is 62. Actor Ving Rhames is 61. Guitarist Billy Duffy of The Cult is 59. Actor Emilio Estevez is 58. Actress April Grace ("Lost," ″Joan of Arcadia") is 58. Actress Vanessa Williams ("Soul Food," ″Melrose Place") is 57. TV personality Carla Hall ("The Chew") is 56. Keyboardist Eddie Kilgallon (Ricochet) is 55. Actor Stephen Baldwin is 54. Actor Scott Schwartz ("A Christmas Story") is 52. Actress Kim Fields ("Living Single," ″The Facts of Life") is 51. Actress Samantha Mathis (TV's "The Strain") is 50. Actress Jamie Luner ("Melrose Place," ″Profiler") is 49. Actress Rhea Seehorn ("Better Call Saul") is 48. Actor Mackenzie Astin ("The Facts of Life") is 47. Bassist Matt Mangano of Zac Brown Band is 44. Actress Rebecca Herbst ("General Hospital") is 43. Actress Malin Akerman ("Trophy Wife") is 42. Actor Jason Biggs ("American Pie") is 42. Actor Rami Malik ("Bohemian Rhapsody," ″Mr. Robot") is 39. Actress Clare Bowen ("Nashville") is 36. Actress Emily VanCamp ("Revenge") is 34. Actor Malcolm David Kelley ("Lost") is 28. Actor Sullivan Sweeten ("Everybody Loves Raymond") is 25.
THIS DAY IN GENIUS HISTORY
1870 – Manitoba became a province of Canada.
1932 – The body of Charles and Anne Lindbergh's kidnapped baby was found.
1937 – Britain's King George VI was crowned at Westminster Abbey in London.
1943 – Axis forces in North Africa surrendered.
1949 – The Soviet blockade that prompted the Berlin airlift was ended.
1970 – Mr. Cub, Ernie Banks, swatted his 500th home run.
2002 – Former president Jimmy Carter became the first U.S. president (in or out of office) to visit Fidel Castro's Cuba.
2008 – Tens of thousands killed and thousands injured when a 7.9 magnitude earthquake strikes Sichuan, Gansu, and Yunnan Provinces in western China.
2012 – The 2012 World Expo began in Yeosu, South Korea.
Today Is: Hug Your Cat Day, International Awareness Day for Chronic Immunological and Neurological Diseases, International Nurses Day, Lag B'Omer, Limerick Day, Native American Rights Day, National Nutty Fudge Day, Odometer Day
TODAY ON TV!
Primetime TV (All Times Eastern)
CBS – 8:00 – NCIS  /  9:00 – FBI  /  10:00 – FBI Most Wanted
NBC – 8:00  – The Voice  /  9:00 – Ellen's Game Of Games  /  10:00 – Hollywood Game Night 
ABC – 8:00 –  The Happy Day Of Garry Marshall  /  10:00 – For Life
FOX – 8:00 – Gordon Ramsay's 24 Hours To Hell and Back
CW – 8:00 –  The Flash  /  9:00 – DC Legends Of Tomorrow
TV Talk Shows
Jimmy Fallon: Ethan Hawke, Elle Fanning, Kane Brown
Stephen Colbert: Christine Baranski, Ellie Kemper
Seth Meyers: Paul Giamatti, Nicole Richie
James Corden: Jeff Goldblum, James Blake
Lilly Singh: Beth Behrs, Tichina Arnold (R 2/26/20)
Watch What Happens Live: James Kennedy, Raquel Leviss, Tom Sandoval, Ariana Madix
The Talk: Martina McBride, Audra McDonald
Live with Kelly and Ryan: Michelle Dockery, Lance Ulanoff
Ellen DeGeneres: Kristen Bell
Wendy Williams: Deon Cole
The Real: Vanessa Williams, Brie & Nikki Bella
Kelly Clarkson: A new Message From Montana, repeat segments with, Alison Brie, Ella Jay Basco, Kid Ace (R 2/7/20)
Tamron Hall: Exploring small towns in America fighting for survival
WHAT ARE YOU TALKIN' ABOUT? Here are today's PPM-Friendly Topics!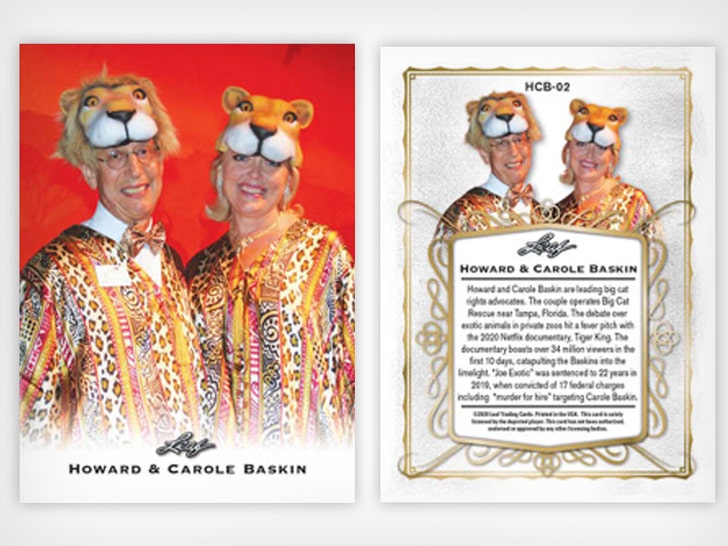 (Get 'em while he's still alive!!)
Jerry Stiller, an actor and comedian whose long career included roles in Seinfeld and The King of Queens, has died at age 92.  His son, actor and comedian Ben Stiller, shared the news Monday on Twitter.  "I'm sad to say that my father, Jerry Stiller, passed away from natural causes. He was a great dad and grandfather, and the most dedicated husband to Anne for about 62 years. He will be greatly missed. Love you Dad," Ben wrote alongside a photo of his father.  He famously formed a comedy duo with his wife, Anne Meara. The pair appeared on radio and television commercials and on variety shows such as The Ed Sullivan Show.  Jerry Stiller starred as the often angry father of Jason Alexander's George Costanza character on Seinfeld, appearing on 30 episodes of the popular sitcom. Jerry Stiller's character, Frank, was known for creating his own holiday named Festivus and for attempting to sell a bra for men.  He also portrayed Arthur, the father of Leah Remini's Carrie on The King of Queens.
*******He always played a grumpy old man… type casting??
****In his honor, let's make this the biggest Festivus ever!!!
Pregnancy has been an emotional experience for Katy Perry. She appeared during Saturday's SHEIN Together livestream event, where she performed a handful of songs before opening up about having a bun in the oven.  She discussed that it was difficult to adjust to pregnancy during the coronavirus quarantine, per E! News.  She revealed that while she had "good days," other days weren't so good.  "I cry when I look down at my toes or I cry when just doing simple tasks," Perry confessed.  "I think a lot of that is hormonal and I'm not used to being around so many people all in a confined [or] a small space for so long," she said. "I'm used to going [out] all the time."  "There is not really anywhere to go besides my car," Perry said. "So, I go to my car a lot. That is my safe space."  The singer also offered a Mother's Day wish to all the mothers out there, expressing excitement in becoming one herself.  "Hey everyone out there, it's Katy Perry," she said. "I want to wish all the mothers a Happy Mother's Day and I am so excited… and, I think, ready to join your club. I hope you are doing well and staying safe."
******She's about to join the sisterhood of motherhood!!
*****She escapes to her car.. but there's a lot of people living in their cars who would like to escape to her HOUSE!!
*******We hope she didn't fool around with her back-up dancers!! She could be having a "baby shark!!"
Ana de Armas and Ben Affleck, who are currently quarantining together and are often spotted on walks around their LA neighborhood, have taken to sporting matching heart necklaces.  Affleck was snapped wearing his half-heart pendant on Friday, while Armas was first photographed in hers while out in April.  Predictably, Twitter had a lot to say about the superstar pair's latest show of affection. "Are they BFFs in high school?" one asked, while another wrote, "those half a heart necklaces that Ana and Ben have are the worst thing I've had to witness today."  A third person called the gesture "cheesy but it makes some people mad so I'm here for it."
*******He should give her half of a thousand-dollar bill and say, "Spend the weekend with me and I'll give you the other half!!"
*****When he left Jennifer Garner, we thought he'd lost half his BRAIN!!
******These hearts are so cool… if it was 1990!!!
A pandemic isn't about to stop Hollywood powerbrokers from competing for status and star power. Now mega-manager Guy Oseary is taking on WME don Richard Weitz for the king of the Zoom shindig.  After WME partner Weitz's Zoom pandemic party became the hottest password in town, attracting stars including John Mayer, Liam Payne, Marcus Mumford, James Bay, Tina Fey, Charlie Puth and Billy Ray Cyrus, we're told that Oseary — who's long hosted big Oscar bashes with Madonna — is trying to steal the title from Weitz.  Oseary's weekly get-togethers have attracted Tom Hanks, Rita Wilson, Leonardo DiCaprio, Chris Rock, Dave Chappelle, David Spade, Jessica Chastain, Alex Rodriguez, Lenny Kravitz, Jimmy Fallon, Shaquille O'Neal, Adam Sandler, Dakota Fanning and Laura Dern, among other stars, plus Tinseltown execs including Netflix boss Ted Sarandos.  Meanwhile, Oseary's major competition, Weitz's soirees, have welcomed guests such as LL Cool J, Rev Run and execs including Jeffrey Katzenberg and Stacey Snider. There have also been living-room performances by Mayer, John Legend, Rufus Wainwright, Ziggy Marley and Barry Gibb, among others.
******Do celebrities only hang out with other celebrities??
******These people are really starting to irritate us now!!
******Could they stop being fabulous, just until the rest of us get our lives back??
******it's harder for these actors to kiss ass on a Zoom party, because everyone else is watching!!
U2 singer Bono celebrated his 60th birthday on Sunday by posting a playlist on the band's site called, "60 Songs That Saved My Life," and he's planning to pen tribute letters to the all 60 recording artists that made the cut.  He's so far posted six of the letters — to an eclectic list that including Billie Eilish, David Bowie, Kraftwerk, Daft Punk, Pavarotti and Massive Attack.  In the cases of late artists, he's written the letters to kin, such as Bowie's film director son, Duncan.  See the full list of songs below!!!
OBVIOUS QUESTION: Which song saved YOUR life???
After nearly five years together, Gwen Stefani and Blake Shelton have finally purchased their first home as a couple. There have been rumors about them buying a house together for a while, but they've just recently closed on their new estate.  Stefani and Shelton paid $13.2 million for a brand-new home in Encino, reports Variety. The deal for the manor-style abode, which was built on spec by developer Evan Gaskin, was completed entirely off-market.  The three-story mansion, which is set behind large gates, spans approximately 13,000 square feet, with an Atmos home theater and a big kitchen with fancy appliances. There's also a motorcourt and four-car garage.  Outside at the 1.6-acre San Fernando Valley property, there's a pool and spa, plus a cabana with a wet bar and an outdoor kitchen.  Stefani and Shelton reportedly decided to buy this home last fall, and were living in a Bel Air rental while they waited to complete the sale. Once they get back to Los Angeles they'll be ready to move into their new Encino residence.
*******Yeah, but are they happy?? Uh… you bet!!
******They had to wait while the house was retrofitted with spit cup holders in every room!!
******13,000 square feet?? She'll have to be cleaning and dusting 24/7 just to keep it clean!!
*****It's funny how the fanciest kitchens are owned by people who NEVER COOK!!
Prince Charles has revealed one of his favorite royal recipes as he encouraged fans support the British cheese industry amid the coronavirus pandemic.  He posted a step-by-step guide to creating Cheesy Baked Eggs on the @ClarenceHouse Instagram page to mark the British Cheese Weekender.  Alongside snaps and the recipe for the delicious meal, Prince Charles opened up about the importance of 'good food' during the crisis, saying: 'One thing that undoubtedly brings many of us great comfort is good food.' He went on to urge amateur chefs to seek out organic ingredients for the bake 'where possible' and 'support British cheesemakers' and other small businesses who might be struggling during the coronavirus crisis.   The Instagram post read: 'On the final day of the #BritishCheeseWeekender, The Prince of Wales has released a message to encourage us all to support British cheesemakers.'Prince Charles added: 'It is deeply troubling to learn that this crisis risks destroying one of the most wonderful joys in life – British cheese.'   He was quoted as saying: 'British cheesemakers need our support during this time of great uncertainty, and we can all help in the simplest way.  'By sourcing British cheese from local shops and cheesemongers, and directly from producers online, you can make a vital contribution to keeping these small businesses afloat during the prevailing crisis.'  The caption went on to reveal how recipe, which was described as 'one of Prince Charles' favorite', can be 'made using any number of our great British cheeses.'
******Our favorite British cheese is James Corden!!!
******It's well-known that in their family, the Queen NEVER cuts the cheese!! And if she does, someone else takes the blame!!
Ripping The Tabloids (Throughout the week, we'll give you the stories from that weeks tabs!)
**Please Credit Publication!
Reality Star Kristin's Scripted Divorce Announcement!-(National Enquirer)
Kristin Cavallari is controlling the public's perception of her divorce like she's directing a scripted reality show, according to experts!  The reportedly suspicious timing of her announcement came during the lockdown-when it was guaranteed to attract more attention!  Her husband, Jay Cutler, 37, cited "irreconcilable differences" when he filed for divorce, but then Kristin, 33, refiled, accusing him of "inappropriate marital conduct"-which suggests the former NFL quarterback cheated during their marriage!  But Kristin then backed off and said infidelity had nothing to do with the bust-up.  The refiling, insiders said, was likely a strategy to give the reality star a leg up in their custody battle.
Kanye's Billion-Dollar Hissy Fit-(Globe)
Rowdy rapper Kanye West is furious with Forbes magazine for saying he's finally a "billionaire"-because he claims he's worth a lot more.  Forbes rated the 42-year-old's Yeezy sportswear brand and real estate empire at $1.26 billion, but Kim Kardashian's hubby insists it's more than double that.  "It's $3.3 billion," he texted the mag's reporter, adding:  "No one at Forbes knows how to count."  It's no wonder he's tossing a hissy fit.  His 22-year-old sister-in-law, Kylie Jenner, made the list before him last year-and she's half his age.
Loose Talk-(Us Weekly)
"Who knew my color palette was Jolly Rancher?"-On daughter Jane, 5, doing his makeup, Jimmy Kimmel.
"As my hair's grown longer and as I've sort of slowly inched into the hipster world, I've found myself falling in love with sourdough."-On his newfound feelings for the bread, Jake Gyllenhaal.
"I didn't know you could scroll over and everybody could see everybody."-On taking her Zoom meeting to the bathroom, Tiffany Haddish.
Michael & Luisana:  Moving On!-(Star)
Defending their marriage!  A week Michael Buble, 44, was accused by fans of rough horseplay with his wife of nine years, Luisana Lopilato, elbowing her and grabbing her arm as she talked over him during a livestream, the two presented a united front in a workout clip posted on April 22.  "They were shocked at how everyone reacted," a source says of the initial outcry.  "He's a family man who would never lay a finger on anyone."  The two hope to put the accusations behind them, but will now be more conscious of what they do on camera, says the pal.  "They're in love and couldn't be happier."
Ring It On-(Life & Style)
Santa Monica, April 20
She'd ultimately be spotted wearing the ruby ring-an estimated $200,000 gift from beau Ben Affleck-on her middle finger every day for more than a week.  But rumors swirled that Ana de Armas was simply playing coy with the bauble's placement.  But reportedly, Ben, 47, had been considering proposing on Ana's 32nd birthday on April 30.  "He could've just been too excited to wait," ventures an insider.  "Ben's so in love with Ana, and the feeling is clearly mutual."
Babies-(People)
Philadelphia Eagles quarterback Carson Wentz, 27, and his wife, Madison, 22, welcomed their first child, a girl named Hadley.  "I love these two with everything I have!" he wrote on Instagram.
The Big Bang Theory star Melissa Rauch, 39, announced she welcomed a son named Brooks with husband Winston Rauch, 41.  Brooks joins big sister Sadie, 2.
Number of the Week-(In Touch)
3
-times a day Victoria Beckham works out, according to a source.
STUPID NEWS
Another Silly Quarantine Record
A pair of Idaho men tackled an unusual Guinness World Record by most table tennis balls caught in shaving foam on the head in 30 seconds (team of 2).  David Rush, who has broken more than 100 Guinness records to promote STEM education, and Jonathan Hannon took on the unusual record, which was formerly held by stunt team Dude Perfect with 21 ping pong balls before being beaten in 2019 by Swiss friends Jonas Lingg and Pascal Hunziker, who managed to get 22.  A video of the latest attempt shows Rush forming the shaving cream on Hannon's head into a bowl shape to better catch the balls, which Rush had to toss from a distance of at least 6.5 feet away.  See the video HERE.
******For Christmas, we're getting him… a life!!
********It's been a slow year in Idaho!!
******"Would you mind throwing your balls at my head??" That's a real ice-breaker!!
Emu Caught Instead Of Camel
Police in the Netherlands said officers responding to reports of a loose camel ended up capturing an emu running wild through the city of Rotterdam.  Police said a call came in Friday morning reporting a camel with two humps was wandering loose in the Kiotoweg area of Rotterdam.  Responding officers could find no trace of a camel, but ended up capturing a loose emu.  "Small difference," police joked on Twitter.  Officials said they are still investigating whether its possible that a camel was also loose in the area.  See the pic HERE.
******In other words, they think the emu had an accomplice!!
****They won't find the camel until Hump Day!!!
******Why does it feel like the animals are making their move??
Drive-Thru Strip Club
A strip club in Portland, Oregon, has found a novel way to stay afloat during the coronavirus pandemic.  The Lucky Devil Lounge transformed itself into Lucky Devil Eats, which has dancers deliver food, and Food 2 Go-Go, a drive-up service where takeout orders come with an in-car experience that includes performances, music and lights under canopies.  After closing in March under stay-at-home orders, owner Shon Boulden decided on 17 March to transform the business.  "I was like, 'OK, well let's keep the kitchen open,'" he said. "Let's keep the cooks working at least, and let's open up the kitchen to food deliveries."  Almost overnight, Lucky Devil put about a dozen of its employees back to work. They wear masks and gloves and get their temperatures taken each day they're at work.
*******The girls don't have their temps taken: they're EXPECTED to be hot!!
*****It's bad enough when waiters get their THUMBS in your food!!
*****This is why they invented tilt steering wheels!!
Robot Dog Enforces Distancing Rules
A robot dog enlisted by Singapore authorities to help curb coronavirus infections in the city-state politely asks joggers and cyclists to stay apart.  The remote-controlled, four-legged machine built by Boston Dynamics was first deployed in a central park on Friday as part of a two-week trial that could see it join other robots policing Singapore's green spaces during a nationwide lockdown.  "Let's keep Singapore healthy," the yellow and black robodog named SPOT said in English as it roamed around. "For your own safety and for those around you, please stand at least one meter apart. Thank you," it added, in a softly-spoken female voice.    Under rules to enforce the lockdown in place until June 1, residents can only leave their homes for essential trips like grocery shopping and must wear a mask at all times in public. As well as broadcasting messages reminding visitors of social distancing measures, SPOT is fitted with cameras and analytics tools to estimate the number of people in the park.  Authorities said the cameras would not be able to track individuals or record personal data.  SPOT has also recently been trialed for use at a temporary hospital delivering medicines to patients.
*******And if you don't obey?? This dog BITES!!!!
*****If he does a good job, he gets a digital bone!!
STUFF THAT'S COOL AND VIRAL
VIDEO: GUY MAKES BASKETBALL HOOP THAT NEVER MISSES.
VIDEO: LITTLE RICHARD IN A GEICO COMMERCIAL
A LIST FOR TUESDAY
Bono celebrates 60th birthday by sharing playlist of 60 songs that saved his life
The complete list of Bono's "60 Songs That Saved My Life:"
Luciano Pavarotti, Bono & Zucchero – "Miserere"
Sex Pistols – "Anarchy In the UK"
Kanye West – "Black Skinhead"
Billie Eilish – "Everything I Wanted"
David Bowie – "Life on Mars?"
The Beatles – "I Want to Hold your Hand"
Ramones – "Swallow My Pride"
The Clash – "Safe European Home"
Public Enemy – "Fight The Power"
Patti Smith – "People Have the Power"
John Lennon – "Mother"
The Rolling Stones – "Ruby Tuesday"
Elton John – "Daniel"
Andrea Bocelli – "Con Te Partiro"
Elvis Presley – "Heartbreak Hotel"
Johnny Cash – "Hurt"
This Mortal Coil – "Song to the Siren"
Kraftwerk – "Neon Lights"
Fugees – "Killing Me Softly With His Song"
Prince – "When Doves Cry"
Daft Punk feat. Pharrell Williams & Nile Rodgers – "Get Lucky"
Madonna – "Ray of Light"
Jay-Z feat. Alicia Keys – "Empire State of Mind"
Talking Heads – "Love Goes to Building on Fire"
Lou Reed – "Satellite of Love"
The Verve – "Bitter Sweet Symphony"
Joy Division – "Love Will Tear Us Apart"
New Order – "True Faith"
R.E.M. – "Nightswimming"
Adele – "Chasing Pavements"
Arcade Fire – "Wake Up"
Pixies – "Monkey Gone to Heaven"
Oasis – "Live Forever"
Iggy Pop – "Lust for Life"
Gavin Friday – "Angel"
Massive Attack – "Safe From Harm"
Kendrick Lamar feat. U2 – "XXX"
Bob Marley & The Wailers – "Redemption Song"
Echo and the Bunnymen – "Rescue"
Nirvana – "Smells Like Teen Spirit"
Pearl Jam – "Jeremy"
Bob Dylan – "Most of the Time"
Beyoncé feat. Kendrick Lamar – "Freedom"
Depeche Mode – "Walking in My Shoes"
Nick Cave & The Bad Seeds – "Into My Arms"
Simon & Garfunkel – "The Sounds of Silence"
Coldplay – "Clocks"
INXS – "Never Tear Us Apart"
New Radicals – "You Get What You Give"
Angélique Kidjo – "Agolo"
Lady Gaga – "Born This Way"
Frank Sinatra & Bono – "I've Got You Under My Skin"
David Bowie – "Heroes"
Simple Minds – "New Gold Dream (81-82-83-84)"
Sinéad O'Connor – "You Made Me The Thief Of Your Heart"
Van Morrison – "A Sense of Wonder"
Bruce Springsteen – "There Goes My Miracle"
Daniel Lanois – "The Maker"
Peter Frampton – "Show Me The Way"
Bee Gees – "Immortality" (Demo Version)
The preceding material was compiled and edited by Brandon Castillo.  The Editor-In-Chief is Gary Bryan.  The Radio Genius Show Prep Service is licensed for use on-air only by subscribing radio stations.  Other means of redistribution is forbidden.
© 2020 – Radio Genius Show Prep